She Is Strong
Chronicles of A Praying Woman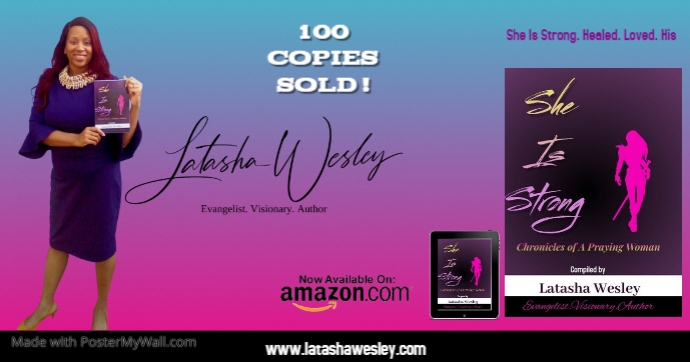 Never underestimate the Power of a Praying Woman!
She's been through the Fire and the Flood,
But Never Has The Lord Forsaken Her.
"She Is Strong: Chronicles Of A Praying Woman"
a dynamic and inspiring compilation told through the voices of several African American Women who have overcome life's various test and trials by faith.
Dear S.I.S,
Prepare to be lifted and fully equipped to claim the victory in Christ Jesus!
This transparent read is comprised of impactful testimonies, affirmations and prayers that will transform any situation!
She is clothed with strength and dignity, and she laughs without fear of the future.
She Is Strong
She Is Healed.
She is Loved.
She Is His.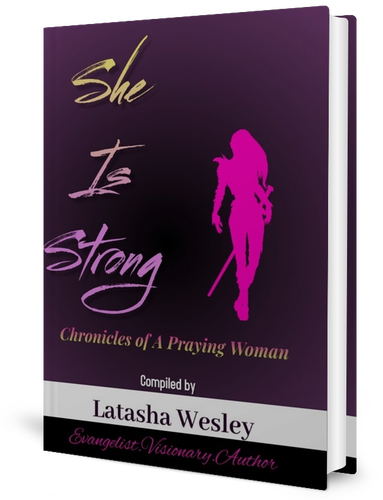 $18
Get Ready To Be Blessed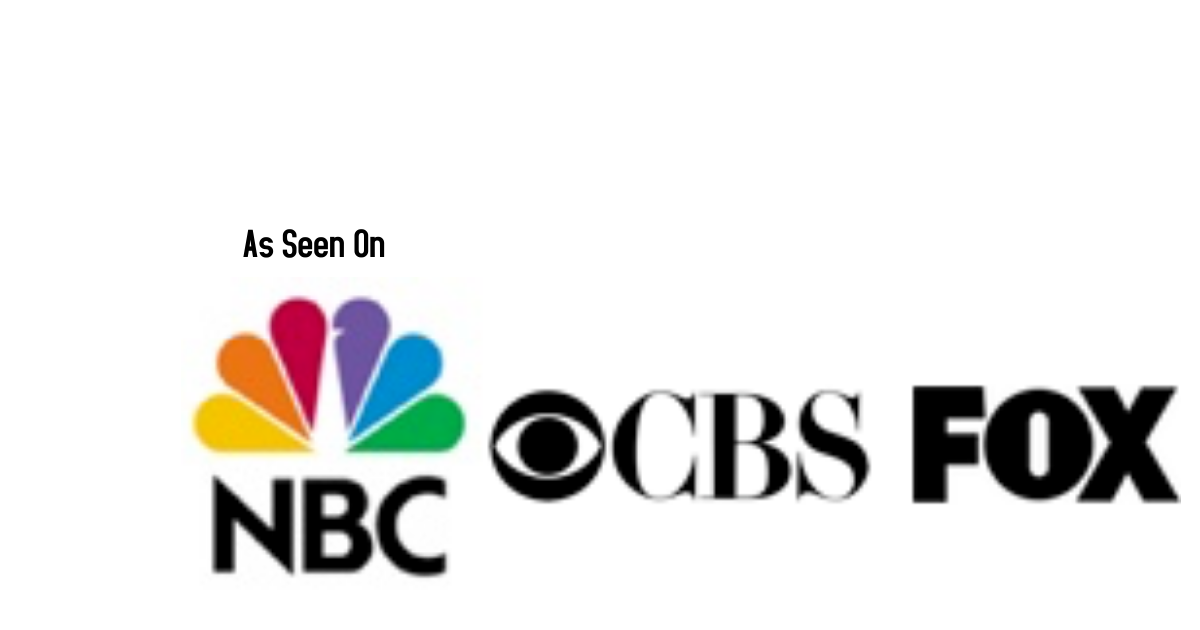 Social Media Mentions:
WHUR 96.3 Gospel Spirit
Jacquie Gales Webb
Wednesday Worship Radio
Tiffany Lanae
Making Headline News
Andre T. Johnson
Next Level 2 Success
Sunshine Fullenwider

And More !!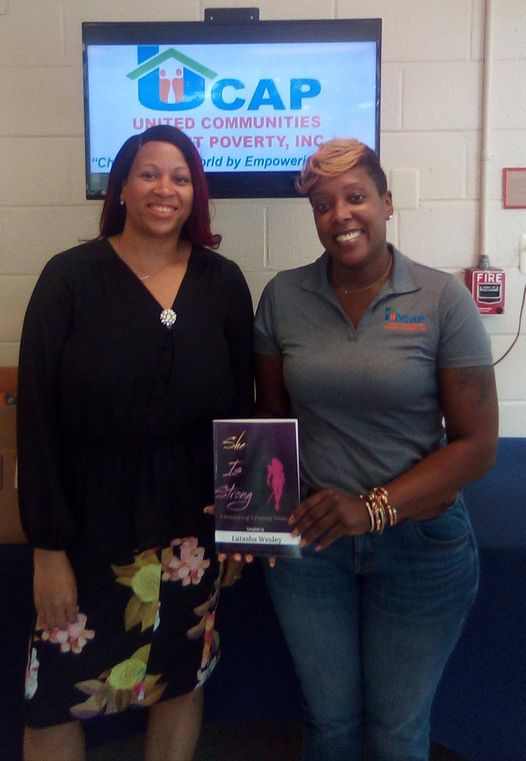 Book Review
"I thank God that I found this book because I needed to read this and answer the questions that where asked after each story. I wrote all of the "She is Strong" prayers on my prayer journal because I know they will come in handy"-Kenitra
She Is Strong – Nenitraanna (wordpress.com)
Meet The Authors
Foreword:
Rev. Karen O. Morgan
Co-Authors:
Dr. Joanne Frederick
Evangelist Tanishia Burt
Melody Kashumba
Princess Dionna

Rev. Jaye Lynn Peabody- Smith
Kyle Roach
Prophetess Janet Lennox
Shannon Renee Wallace
Valencia Brimage
Apostle Andrea Davis